....Noelle Mc Alinden
Welcome to F Live Arts Festival 2018, now in its eleventh year. We have a diverse and dynamic programme with over 37 events including F Live Fringe events leading into and beyond our Festival weekend. With vibrant visual arts, poetry, literature, dance, drama, music, events and performances for all, guaranteed to entertain, enthuse and inspire.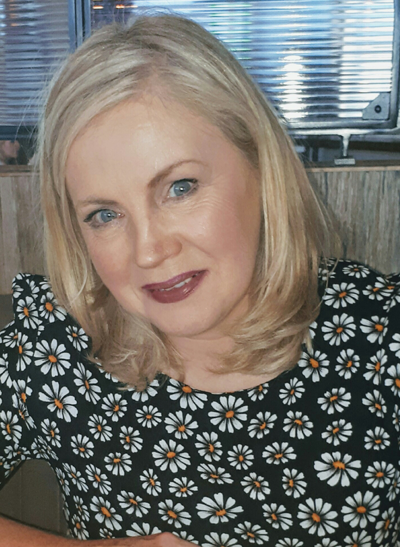 We're proud to build upon the success of previous festivals, thanks to the experience and dedicated commitment of our F Live Team and volunteers. We are indebted to all our funders, artists and festival partners, and very grateful to our internationally acclaimed cultural champions Adrian Dunbar, Dr Denise Ferran, Carlo Gébler and Ciaran Mc Menamin for their ongoing participation and support. We are delighted to welcome home all our artists and those who continue to push boundaries and excel in their cultural pursuits.
We are committed to promoting the economic, cultural, health and educational benefits of the arts. So, come on board, experience a warm welcome in a place like no other, enjoy and embrace the culture, the company and the hospitality in a beautiful place to work, rest, play and stay! Help us support our local businesses and our artists. Join us on an exciting journey as we continue to make an exhibition of ourselves on and along the waterways in the stunning Island town of Enniskillen.
 Noelle Mc Alinden
Chair Fermanagh Live Arts Festival 2017 - 2018