Streaming at 8.00 PM Friday 1st October
Pre-recorded and going live at 8pm – link here on the FLive Website and on the Fermanagh Live Facebook page
Pre-recorded and streamed
FLive is proud to welcome Derry man and saxophonist extraordinaire Gerard McChrystal to perform at this year's online festival. In 2013 Gerard was an enthusiastic ambassador for Derry/Londonderry City of Culture. He has performed in 35 countries including U.S.A., South Africa, China, Korea & Germany and made various recordings with BBC, Ulster orchestra, London Musici, on Chandos label, Signum Records and Silva Screen.
His wide repertoire ranges from accessible new works, often written specially for him, to the traditional classics and jazz. His programme for our online concert this year includes 'Voyage' a work by Charlotte Harding, with contemporary Celtic influences, a virtuosic 'Carmen Fantasy' based on Bizet's opera, Carmen, and, from Australia, 'The Melbourne Sonata' by Barry Cockcroft, written specially for Gerard using circular breathing, and , to complete the evening, a little bit of saxophone fireworks !!
His accompanist, internationally acclaimed concert pianist, Ruth McGinley, also from Derry, will enhance Gerard's performance with her beautiful, inspired support and interpretation. We are indeed privileged to have this formidable duo perform for us at this year's festival and look forward with anticipation to their live performance in 2022 when we hope to give them a warm welcome to Fermanagh. We look forward to welcoming you to our on-line concert. Don't miss this treat!!
Review Us Please!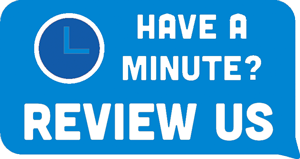 Click here to rate our events and make and comments, compliments or complaints . . . . . pssst.... we prefer compliments... but complaints have their uses too . . . .