Streaming at 8.20 PM Friday 1st October
Traditional music and dance performance with Pat McCabe, Caitlin McKillion on Accordions and dancers Chloe Gilmurray and Bella Nethercott
Pat Mc Cabe
Pat was born in Limerick and now resides in Roslea, County Fermanagh. He has performed over the years with various bands including Aileach with whom he recorded 2 albums with EMI and toured USA and Europe. He has also appeared on various TV programmes including the "The Late Late Show".
He was three times winner of the All- Ireland Traditional Music Competition on Piano and Piano accordion. Pat has been teaching in local Fermanagh schools for over 35 years.
---
Caithlin Mc Killion
Caithlin started to play Traditional Music from the age of six. She began with the Tin Whistle and then progressed to the Button Accordion. With encouragement from her music teacher, Mr Dinny Leonard, she entered Feis' and Fleadhs. She had success with Grupai Ceoil and Ceilli Bands in various age groups. At the most recent Fleadh in 2019, Caithlin won the Ulster U-18 Button Accordion competition. She has recently attained a Diploma qualification in Traditional Music accordion playing.
---
Chloe Gilmurray
Chloe is currently a Year 10 student in Mount Lourdes Grammar School. She began Irish dancing at the age of 4 years. To date, she has achieved 5th place in the World Championships in America, 2nd place in Ulster, British National Competition and 'All Scotlands'. She is passionate about dancing and regularly travels to Donegal for lessons with the school of dancing
---
Bella Nethercott
Bella is a 14 year old, year 11 student at Mount Lourdes Grammar School Enniskillen. She is a keen Irish dancer and a traditional Irish musician. She has been dancing with the Faragher McLoughlin School of Irish Dance for the past 9 years. Bella has competed at dancing Feiseanna at local, provincial and national level. She is also a member of a traditional Irish music group called "Seannach" based in Ballyshannon, County Donegal. She has participated in many traditional music events including Feiseanna, and Fleadhanna again at local and provincial level.
---
Review Us Please!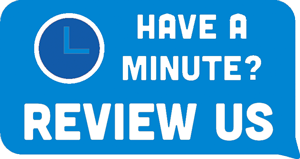 Click here to rate our events and make and comments, compliments or complaints . . . . . pssst.... we prefer compliments... but complaints have their uses too . . . .