Saturday 5th October | 2 and 3.30 pm | Round O | £15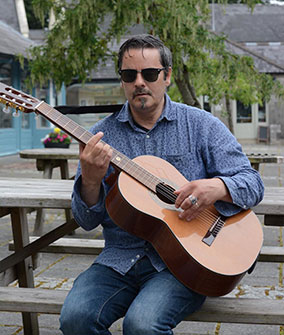 Book early for places are limited on this pleasure cruise on Lower Lough Erne. Travel on the MV Kestrel to Devenish and back. Enjoy the music; admire the scenery, have a tipple or a cup of tea and return refreshed and relaxed in time to attend the next stunning FLive event.
Scott brings the same idiosyncratic stamp to his music as he does to his box art pieces. Playing Spanish guitar, his fusion of different musical styles from classical to folk to easy listening is such a popular crowd pleaser that he is much in demand for weddings, private parties and special events like this.