Richard Pierce Discusses Wyatt's Architecture | 10 am | Cathedral Hall | £8
Includes Refreshments.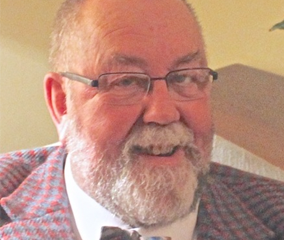 This event is complete. Click Photo's below for larger version
Always fascinating, educational and delivered with humour, Richard Pierce is back this year to raise awareness of the intricacies of one of the most neglected art forms, architecture. With particular reference to resonances of the great Italian architect, Palladio, in James Wyatt's designs for Castlecoole. Richard Pierce explores Castlecoole, it is a building of worldwide significance which happens to sit in Fermanagh, a building which is particularly well articulated and easy to read and is ideally suited to a beginner's guide to the analysis of complexity in classical architecture.
A new and unique talk in two parts:
Part One: An exploration of the amazing life and education, both social and artistic, of one of the 18th / 19th centuries' most fashionable architects, James Wyatt, from humble beginnings to his untimely death in a carriage accident.
Part Two. An analysis of how Wyatt applied his intimate knowledge of Palladio's work to his designs for Castlecoole.