Ciaran McMenamin - Readings from Skintown followed by a Q & A with Carlo Geble
Trapped between Skintown's narrow horizons, he chops ribs and chickens in a takeaway, dreaming of escape joint after freshly rolled joint. Skintown is Vinny's drink and drug-fuelled odyssey through fighting, rioting, romance, reconciliation and acid house.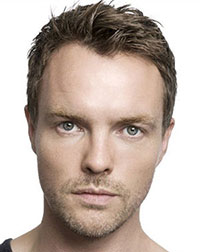 Fermanagh Live Arts Festival celebrating creativity and culture on, along and off the Waterways with actor and author of Skintown: Ciaran Mc Menamin will read for us.